---
Horacio Godoy y Maricel Giacomini
&nbsp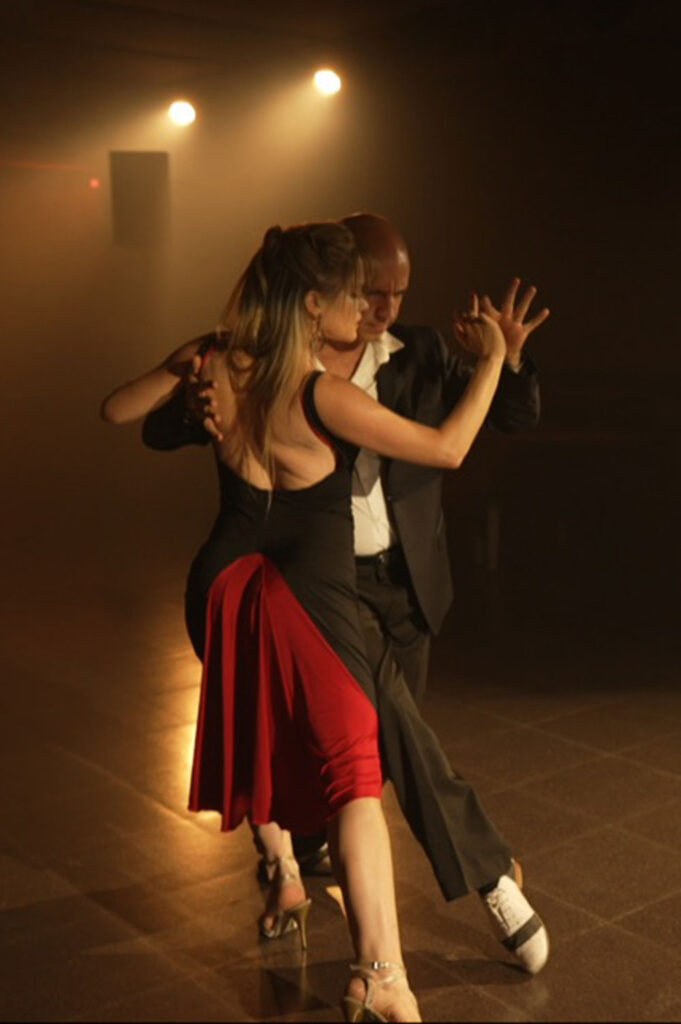 ---
Tango Companys: Tanguera, Forever Tango, Chantecler, Tango Argentino (last show fever in Buenos Aires, 20.000 people).
Festivals: Participated in more than 100 International Tango Festivals in 39 Countries.
Milongas Organizer of La Viruta Tango in Buenos Aires: Currently more than 1200 students per week. The biggest school and Milonga in Buenos Aires during the last 22 years./
Producer: roducer of two CDs of Tango ( Ojos de Tango and Esteban Morgado ), currently working for the third.
DJ.Tango: 27 years musicalizinrd g more than 5000 Milonga nights in the best Milongas in Buenos Aires, now only in La Viruta Tango Club.Tango Festival and Mundial in Buenos AiresJury.
Consultant of the musicalization of the Tango Festival in Buenos Aires.
Educational training: Tango Historian student of the Universidad del Tango and Academia Nacional Del Tango.
Tango Record Collector
Classes and Seminars during the festival
Seminar 1 - Musicality
Distinction of the different musical layers, distinction and interpretation. Rhythmic base, Melody, Melodic Bridges and Counteranths.
Seminar 2 - Styles
Basic concepts in the interpretation of Milonguero style and its music. Big differences with Salon style, interpretation and music.
---
Sebastian Achaval & Roxana Suarez
We are part of the so-called young generation of Tango Salon, whose style combines the aesthetics and tradition of the years of splendor of 2x4, with a more current vision and technique. Through constant search, we achieve our own identity characterized by elegance, precision and expressiveness.

In the beginning, and between extensive rehearsals, we worked teaching classes in renowned studios in Buenos Aires and performing in the Buenos Aires milongas. Tours around the world quickly began to take place, being invited to transmit our knowledge and experiences by participating in prestigious international festivals such as TanGoToIstanbul (Turkey), Mallorca Tango Festival (Spain), The Brussels Tango Festival (Belgium), Łódź Tango Salon Festival (Poland), Taipei Tango Festival (Taiwan), Torino Tango Festival (Italy), Nora's Tango Week (San Francisco, USA), Festival Internacional de Tango de Lisboa (Portugal). Throughout these years we have had the pleasure of stepping on all continents. We have also created our own tango space in Buenos Aires, called 'Ensueño', nowadays directed by Roxana's mother.

Since 2010 we integrate different companies, including Tango + Tango. We have also participated as guest artists in shows in theaters on Corrientes Avenue in Buenos Aires, such as El Cruxe, by Vanesa Villalba and Facundo Piñero and Descarnados, The Show, by Sabrina and Ruben Veliz.

Today we both reside in the city of Barcelona, Spain, from where every weekend we travel to events in different countries to continue sharing with colleagues, friends and students… Classes and Seminars during the festival Seminario 1 - Milonga
Caminatas, cruces y ochos con yeite.
Seminario 2 - Giros
Técnica de Giro, lápices, planeos
Seminario 3 - Técnica individual para ambos roles / Individual technique for both roles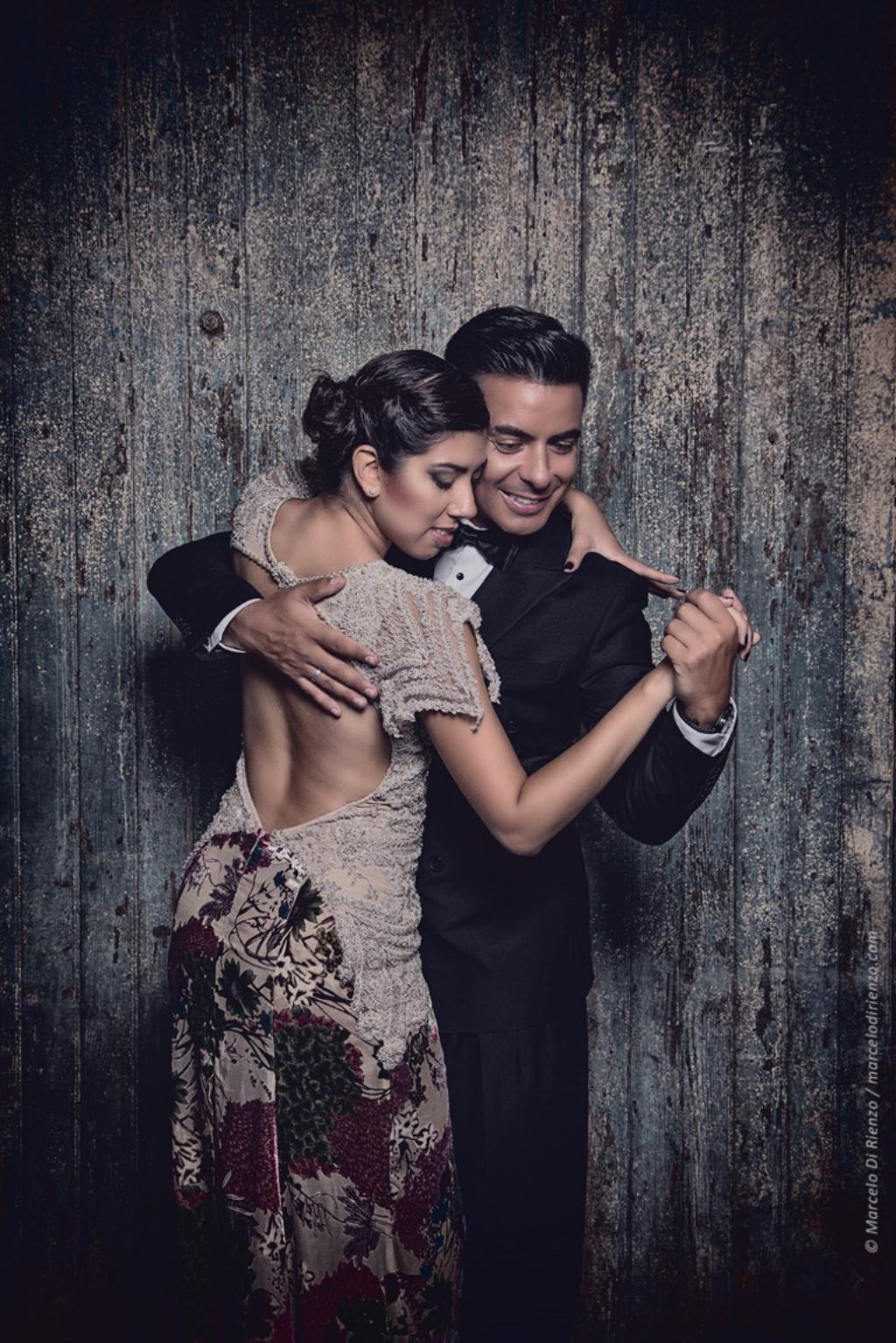 ---
Selva Mastroti & Marcelo Ramer&nbsp&nbsp&nbsp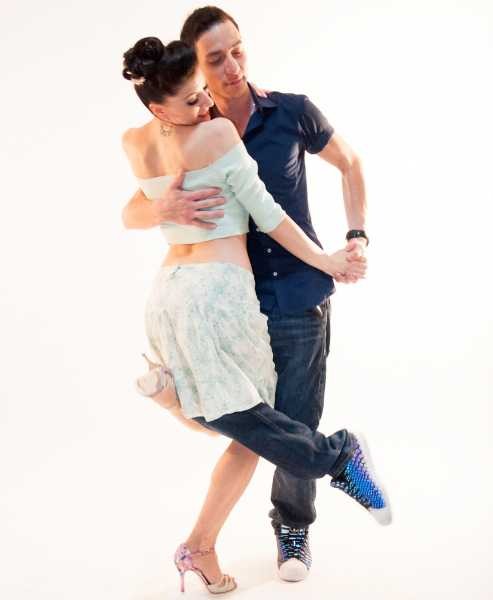 With a history of more than 20 years, they have worked for companies and festivals without ever having stopped studying to continue enriching their dance. Marcelo and Selva currently live in Torino and dedicate themselves to artistic direction and teaching at the most precise school in the city: 'Proyecto Gricel' at the Asociación Proyecto Gricel ASD, via Bessanese 1D.

Their classes are full of passion: they love to pass on their knowledge with freshness, spontaneity and simplicity. Starting from the deepest roots of tango, they go through all its facets, from the technical bases to both simple and complex movements, without neglecting musicality and harmony in partner dance.

They are recognized and demanded internationally for their dedicated way of teaching, which facilitates the student's learning path with a fun and stimulating method.
Classes and Seminars during the festival
Seminar 1 - PRACTICALLY... TANGO, MILONGA AND VALS
We will delve into the bases of these three rhythms, to achieve freedom of movement in improvisation, seeking fluidity, naturalness and personality in the dance.
We will work on:
Rhythmic alternatives
Dynamics
The simple but profound
How to adapt each movement to the different rhythms.
Circular and linear movements, with and without displacement
Spiral twists
Elements and combinations
We will be 100% giving everything to make studying something fun, pleasant and full of good experiences.
Seminar 2 - TECHNIQUE: COMMUNICATION AND DIALOGUE
Why do we move? Where do we move from? How to make the most of our body to dance tango? In this seminar we will focus on the action and reaction of each role, proposal and response, body listening, connection, 'if I dance for the other, I dance for me'.
---
Adriana Herrera & Damián Desmarás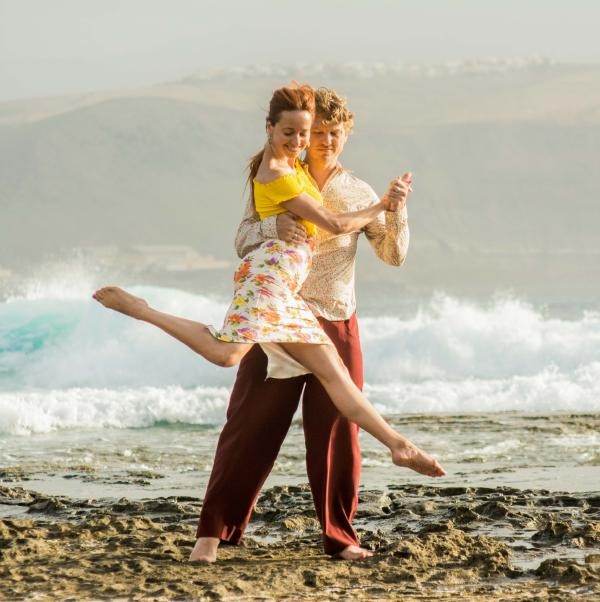 Canary Islands Tango Festival Organizers.

For more than 10 years they have been teaching Tango and spreading its spirit all over the Canary Islands. Only 7 years ago Adriana and Damián decided to join their skills and experience to create Tango Sol Islas Canarias venture which meant sharing a deeply cherished project.

The special way they teach and dance the Tango Argentino enhances the passion they feel when they join together in an 'ABRAZO' (embrace). Their goal is to feed this by continuing to seek technique excellence within the evolving Tango Argentino.

They have performed in several shows in the Canary Islands such as 'Entre Tangos' and 'Buenos Aires Tango.' In the case of 'Saxo Tour' they travelled around the islands accompanied by live music.

At the moment they regularly teach at Gran Canaria and Tenerife.
Classes and Seminars during the festival
Calidad y calidez en el abrazo
Essential seminar to improve the balance, understand the mechanics of the movement, favor the connection with the couple, accommodate the embrace, enhance the projection when walking, and create comfort when walking embraced.